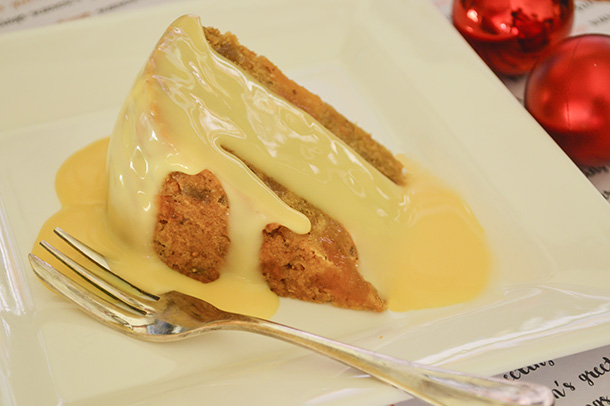 Mango and pineapple Christmas pudding
Christmas isn't Christmas without a pudding. This is a delicious easy and healthy recipe for all the family to enjoy.
Ingredients
Melted butter to grease
125g chopped butter
½ cup brown sugar (firmly packed)
1 cup fresh Honey Gold mango chopped
200g dried pineapple coarsely chopped
200g dried apricot coarsely chopped
1 cup self raising flour
2 ½ cups breadcrumbs
2 eggs
1 tsp ground nutmeg
Instructions
Grease an 8 cup capacity pudding basin with melted butter and line base with baking paper.
Stir the butter, sugar, mango, pineapple and apricots in a large saucepan over low heat until butter melts.
Set aside to cool. Stir in nutmeg, flours, egg and breadcrumbs until all combined.
Spoon mixture into prepared basin and smooth top.
Place basin in a boiler and add enough water to come halfway up the side of basin.
Bring to a simmer over low/medium heat. Place lid on boiler, topping water up if necessary.
Cook for 90 minutes or until a skewer inserted into pudding comes out clean.
Serve with brandy or vanilla custard.